As a church we are constantly emphasising the need for all members to have a personal relationship with Christ. Studying His Word is a key to our growth in Christ.
To encourage the study of the Word among the church members, Bible studies are organized by Discipleship and Nurture committee that are held every Sunday at 10.45am at AMKTMC. Bible teachers share Word of God with adults in this sessions.
The Sunday School plays an integral role inhe spiritual growth of the children and teens of the church. A dedicated team of teachers provide spiritual nurture for students from as young as four till they are in their teen ages. Held on all Sunday mornings at 10.45am, it is a time of revered learning of God's word for children from tender ages to Youthful years in practical and memorable ways.
Sunday School Children Learning a New Song

Sunday School Children – Learning from Tender Age of two.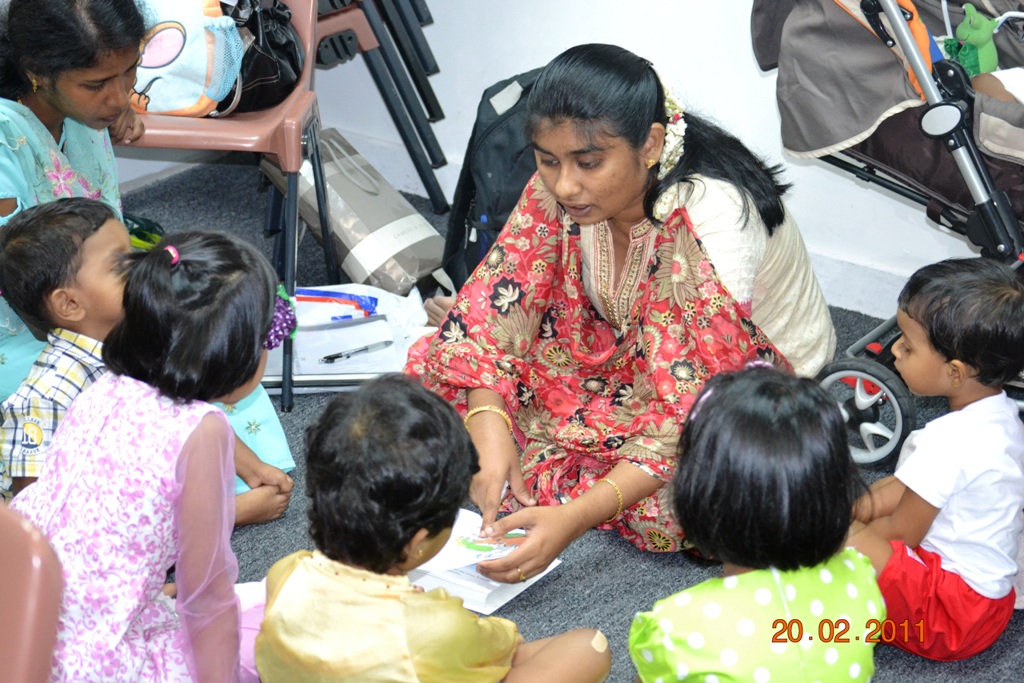 Sunday School Children – Listening to Bible Story from Sunday School Teacher