Dear Brothers/Sisters in Christ
Greetings in the name of our Lord. I hope you are getting used to worship God through our online services.
Aldersgate SG is the yearly keynote event of The Methodist Church in Singapore. It is organized annually by The Methodist Church in Singapore to commemorate Methodism's founder John Wesley's Aldersgate experience on 24 May 1738. This annual series of events brings together the Methodist family to celebrate the values of compassion and discipline in our rich Wesleyan heritage and be inspired anew to serve God through social action, evangelism, and discipleship. 
We encourage you to be in an attitude of worship and reverence to God just like how you will be in the sanctuary of God.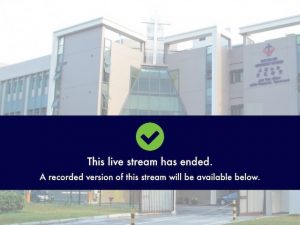 If you have any trouble playing this video stream, please reach out to our communications team:
Louis Isack: isackkumar.louis@gmail.com
Alfred Jayaprakash: alfred.jayaprakash@gmail.com
Last updated: 24th May 2020
Sunday Worship Service – 31st May 2020

[Live Streaming at 9.30 AM Singapore]
Watch Recently Streamed Services
AMKTMC Sunday Service – 24th May 2020
If you need to watch older streams, click here