Dear Brothers/Sisters in Christ
Greetings in the name of our Lord. We hope God is blessing you through our online services.
The Lord says, "I want you to bring forth much fruit; and if you're connected to Me you will bear much fruit." It'll be the distinguishing mark of your life. It isn't that you'll be free from sin, that's not true. "If any man says he doesn't sin, he makes God a liar, and the truth is not in him," 1 John 1. So we are both righteous and sinful at the same time until we're glorified. But we will be characterized by much fruit. That fruit will be there because that's what the Holy Spirit is doing in us. The fruit is evidence that the Holy Spirit is in us. The fruit is proof of our salvation. Please join our online service to watch the sermon titled "THE FRUIT OF THE SPIRIT- CONCLUSION"
We encourage you to be in an attitude of worship and reverence to God just like how you will be in the sanctuary of God.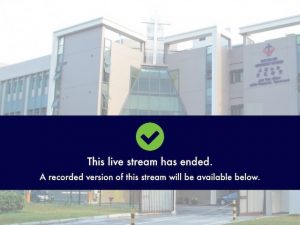 If you have any trouble playing this video stream, please reach out to our communications team:
Louis Isack Kumar: isackkumar.louis@gmail.com
Alfred Jayaprakash: alfred.jayaprakash@gmail.com
Last updated: 22 Nov 2020
Sunday Worship Service – 29 November 2020

[Live Streaming at 9.00 AM Singapore]
Watch Recently Streamed Services
AMKTMC Sunday Service – 22nd November 2020
If you need to watch older streams, click here