Therefore take heed to yourselves and to all the flock, among which the Holy Spirit has made you overseers, to shepherd the church of God which He purchased with His own blood.
                                                                                                                                   –  Acts 20:28 (NKJV)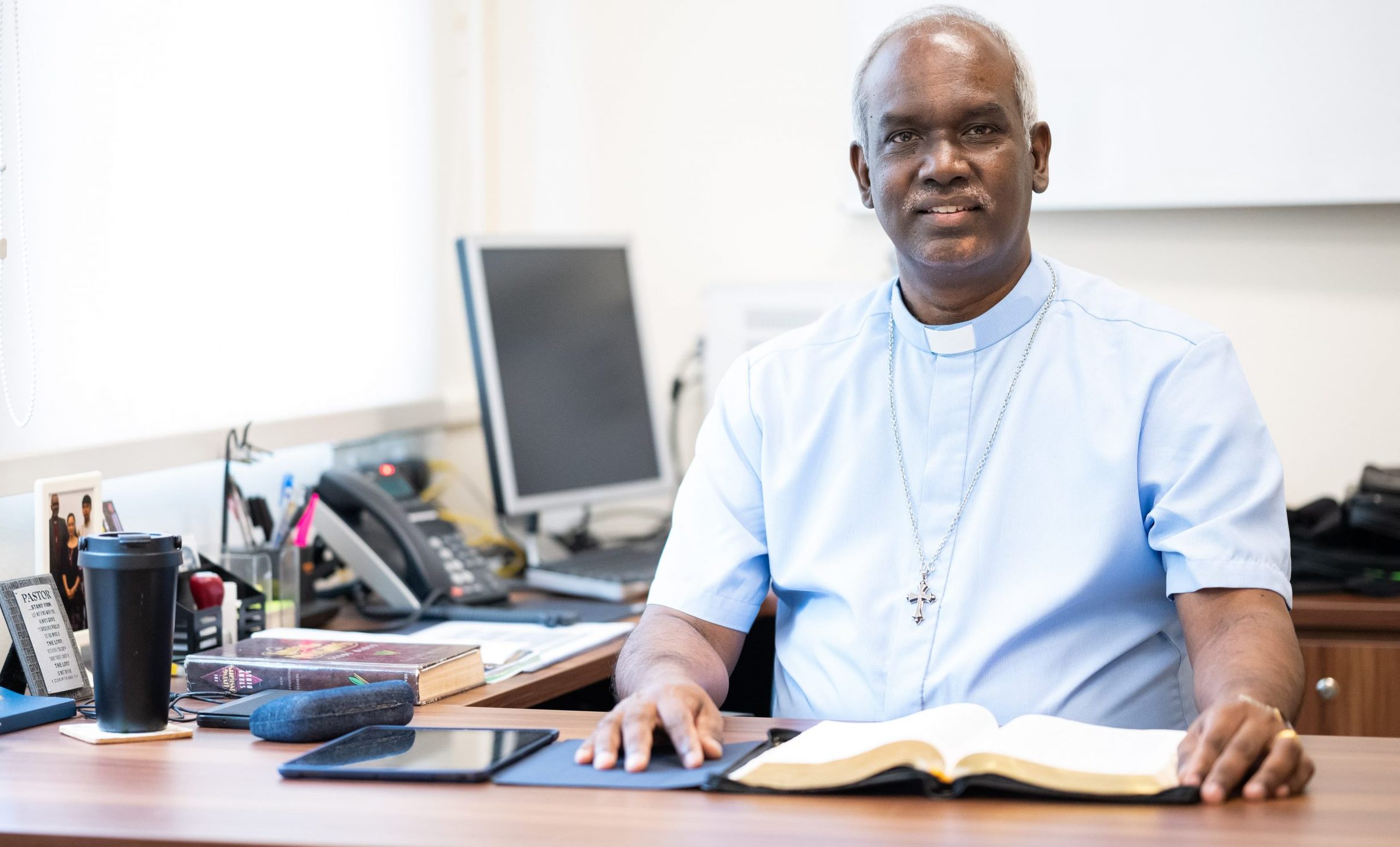 REV ALBERT VIJAY JOSEPH, MINISTER-IN-CHARGE
Rev Albert Vijay Joseph is from Chennai, Tamil Nadu, India. He did his Bachelor and Master's majoring in Physics from Madras Christian College. In heeding to God's call he joined the full-time ministry after completing his Master in Divinity from Seminari Theologi Malaysia (STM).
He served in the Evangelical Lutheran Church in Malaysia for ten years.
He joined as an Elder in Emmanuel Tamil Annual Conference of the Methodist Church in Singapore in 2017. He served as Pastor-In-Charge in Sembawang Tamil Methodist Church and Toa Payoh Tamil Methodist Church from 2017 to 2020, Tamil Methodist Church Short Street from 2021-2022, and as interim Pastor of Singapore Telugu Methodist Church from June-December 2022.
From January 2023 he became the Pastor-In-Charge of Ang Mo Kio Tamil Methodist Church (AMKTMC).
He is married to Lam Sook Yee (Joann), who is serving as a Senior Staff Nurse. They are blessed with a son, Jayden Immanuel Vijay. He is currently pursuing High School in an International Christian School in Singapore.