The objective of the Fellowship of Indian Brothers (FIB) ministry is to share God's love among migrant workers in Singapore by equipping them with valuable life skills and providing them with emotional support.
FIB ministry's core initiative is our Sunday Evening classes, where we conduct Spoken English and Computer Literacy lessons for migrant workers. Volunteers from our Church prepare and deliver the lessons and materials. We also arrange to & fro transport from specific locations and serve dinner after the classes. We celebrate birthdays by cutting cake each month for the birthday babies of the month.
Every year, we organize Wellness Day, which focuses on physical and mental wellness. We also celebrate Learning Appreciation Day, where we emphasize learning and upskilling. We invite speakers from the industry to share their experiences with the brothers. Our classes are not all work but no play. We arrange a Quarterly Movie Night, where we play a popular international movie to enable the brothers to improve their listening skills and appreciate other cultures.
The migrant worker brothers join the Church members in Easter and Christmas celebrations. Volunteers from the church and brothers from FIB come together to deliver programmes to enthral the audience. We also conduct other programs and activities during May Day and National Day.
We also organize an all-paid visit yearly to a tourist attraction in Singapore. The trip serves as an excellent opportunity for the brothers to bond with each other in an informal setting. In the last few years, we have been to Sentosa Attractions, Universal Studios, Night Safari and Wild Wild Wet.
Our prayer volunteers come together weekly to pray for the brothers and their needs. Sometimes, we pray along with those brothers with specific prayer needs.
Are you interested in participating in our ministry or volunteering in our classes and events? You may write to us at fibministry@amktmc.org.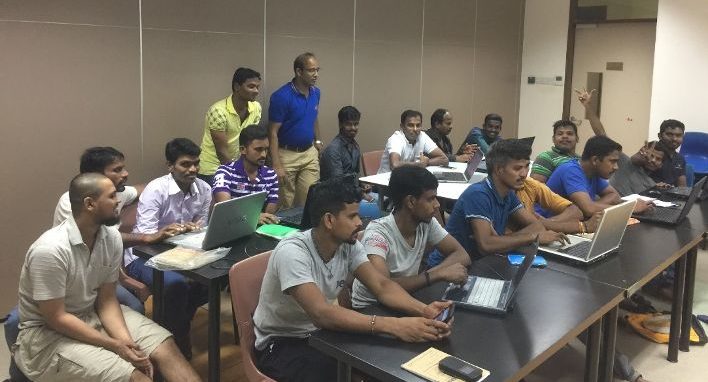 Computer Class (Pre-COVID)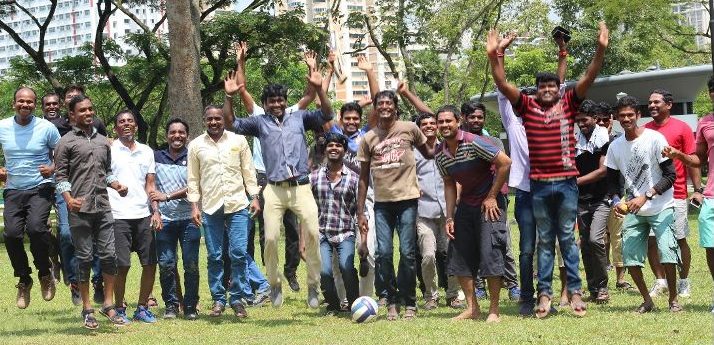 During a May Day Outdoor Event (Pre-COVID)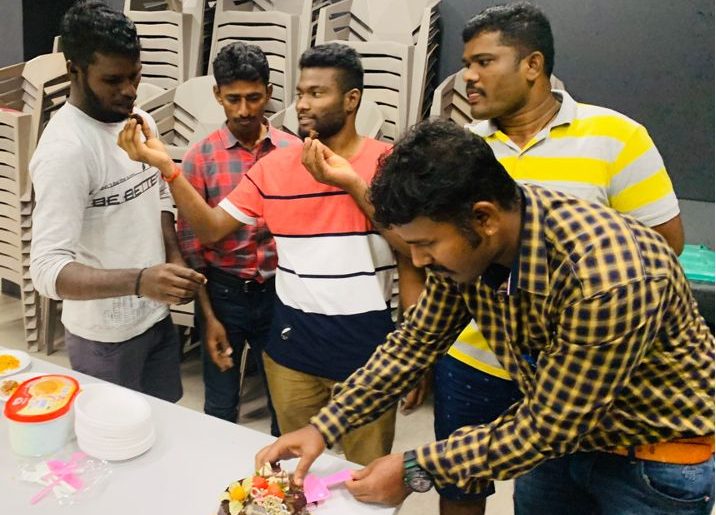 Monthly Birthday Celebration (Pre-COVID)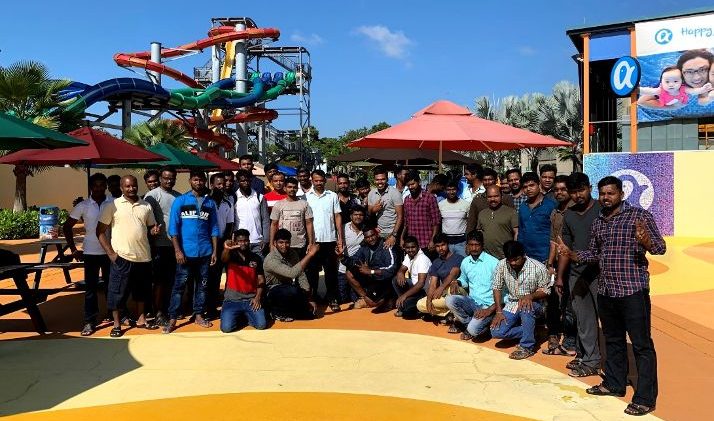 Students Day Out – Wild Wild Wet (Pre-COVID)